MADE IN LA: Part 1 Shopping on Melrose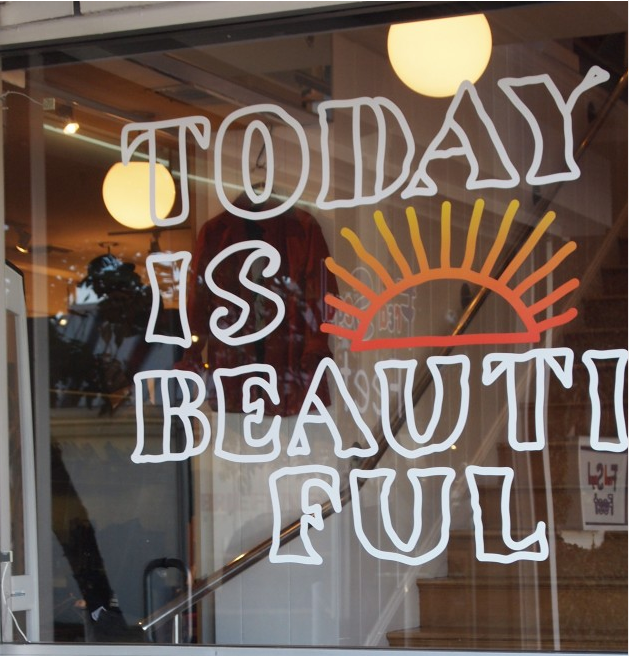 We want to not only introduce you to incredible talents on this side of the world, but from all corners of the world. So, on a recent trip to Los Angeles, we made sure to take note of the up-and-coming talents shaking the West Coast. Here are three shops we suggest you check out next time you're in the City of Angels.
This gorgeous concept store on Melrose is one of our favorites in LA for finding one-of-a-kind pieces, both new designs and re-worked vintage pieces. The philosophy of the shop is 100% eco & sustainable, made in the USA. The shop itself, designed by Creative Director Yael Aflalo and Todd Mallis of Potter Mallis, is 80% birch wood, known to be the most sustainable hardwood on the market. It also boasts an entire wall of natural greens made from Woolly Pockets. To keep with their ethos, the store also uses eco-lighting by Plumen, and has a bad ass bathroom decorated with original graffiti by Head Designer, Brianna Lance.
With the opening of the LA shop, Reformation also launched NAKED, their Eco-Apothecary, which can also be found online.  Plus, the LA store features a Juice Fridge, exclusively carrying Moon Juice, 100% Natural and Organic cold pressed juices made locally in Venice, CA, and also carries BLK Water, a natural spring water infused with fulvic trace minerals.
Now- let's talk clothes & accessories. 90s inspired pieces were galore during my visit last week, but what I loved most was that not only was the shop not expensive, but you could easily get an entire look in one shopping trip. They carry awesome bags like Reece Hudson, sunglasses, rad cut-out dresses and crushed velvet- and one of my fav jewelry lines- Lizzy Fortunato.
They also have two shops in NYC. Check out their Tumblr too for some cool inspiration. Join the Reformation!
8253 Melrose Ave | Los Angeles, CA 90046 | +1 323.852.0005 | Website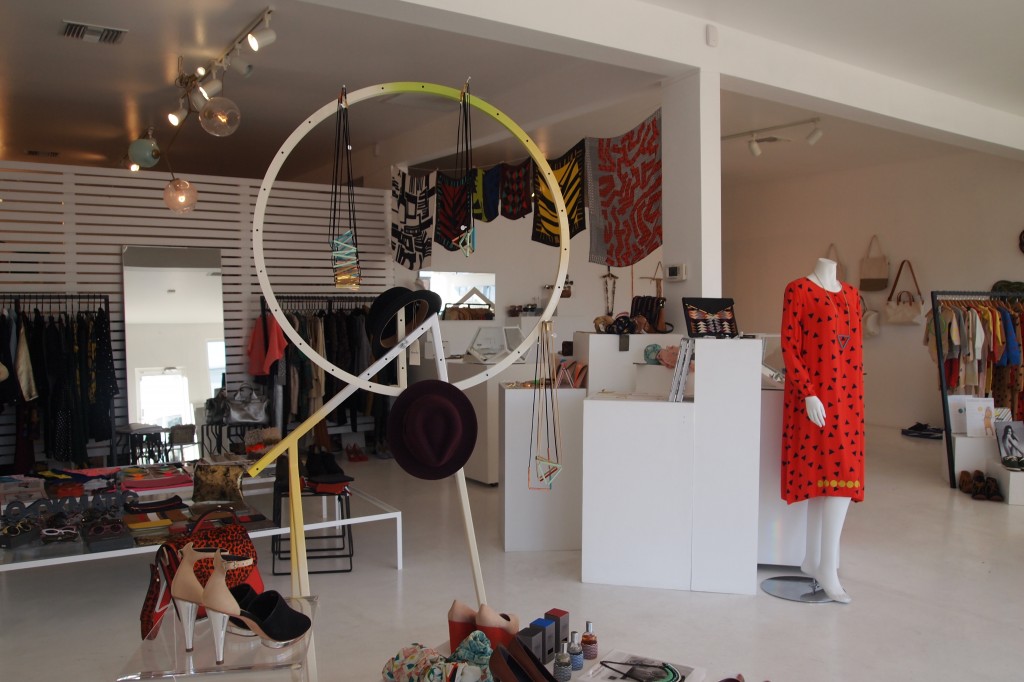 Tucked away on Melrose amongst the big designer boutiques, there is a multi-brand concept store that carries an incredible selection of accessories, clothing, shoes, books, art, etc etc- you want it, they have it. In their own words: « At TENOVERSIX we're all about living with beautiful things: whether  it's Fashion to be worn, Art to be loved, Home Design to be lived with, Beauty to uplift, or Music/ Books/ Films to inspire. We want the experience at TENOVERSIX to be one of discovery, and we want it to be fun. The focus at TENOVERSIX is very much about bringing our customer a strong edit and displaying the product as art, but with a wink. We are obsessed with the details of good design, and have gone to great lengths to showcase beautiful pieces, perfect extras, and unexpected gifts. » WE LOVE this!
Most importantly, all of the designers stocked in TENOVERSIX are working outside the corporate-driven world of diluted fashion. Instead their designers are making subversive, thoughtful, highly creative, beautiful and original pieces. Many of their pieces are limited-edition, and all of them are special. They believe in stocking pieces that build wardrobes. TENOVERSIX stocks a mix of highly-acclaimed, like-minded designers and brands — A.P.C., Acne, Alexander Wang, 3.1 Phillip Lim, Band of Outsiders, Rachel Comey, VPL, Comme Des Garcons, Peter Jensen, Karen Walker, Bodkin, Loeffler Randall — to name a few, that share a love of distinctive details, quality, and stylish relevance.
They are constantly seeking out fresh talents, and promoting them through their West coast store location. Designers Kristen Lee and Brady Cunningham even stock their own ready to wear and shoe line, plus little projects like make up bags and baby bibs. For the holiday season, TENOVERSIX has even collaborated with Anthropologie to launch an exclusive collection. Other collaborations include Vena Cava, where they design the shoes, RGB, Of A Kind, Lookmatic, Lizzie Fortunato, LA Eyeworks, and Anndra Neen.
8425 Melrose Ave | Los Angeles, CA 90069 | +1 (323) 330-9355 | Website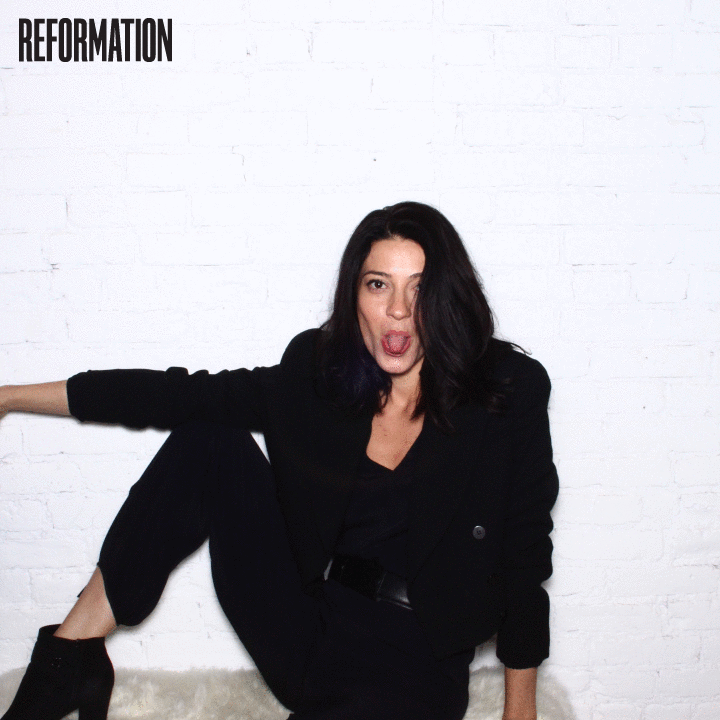 Reformation & TENOVERSIX are definitely « Guilty of Talent » 
Related posts:

Laisser un commentaire
Vous devez être connecté pour rédiger un commentaire.